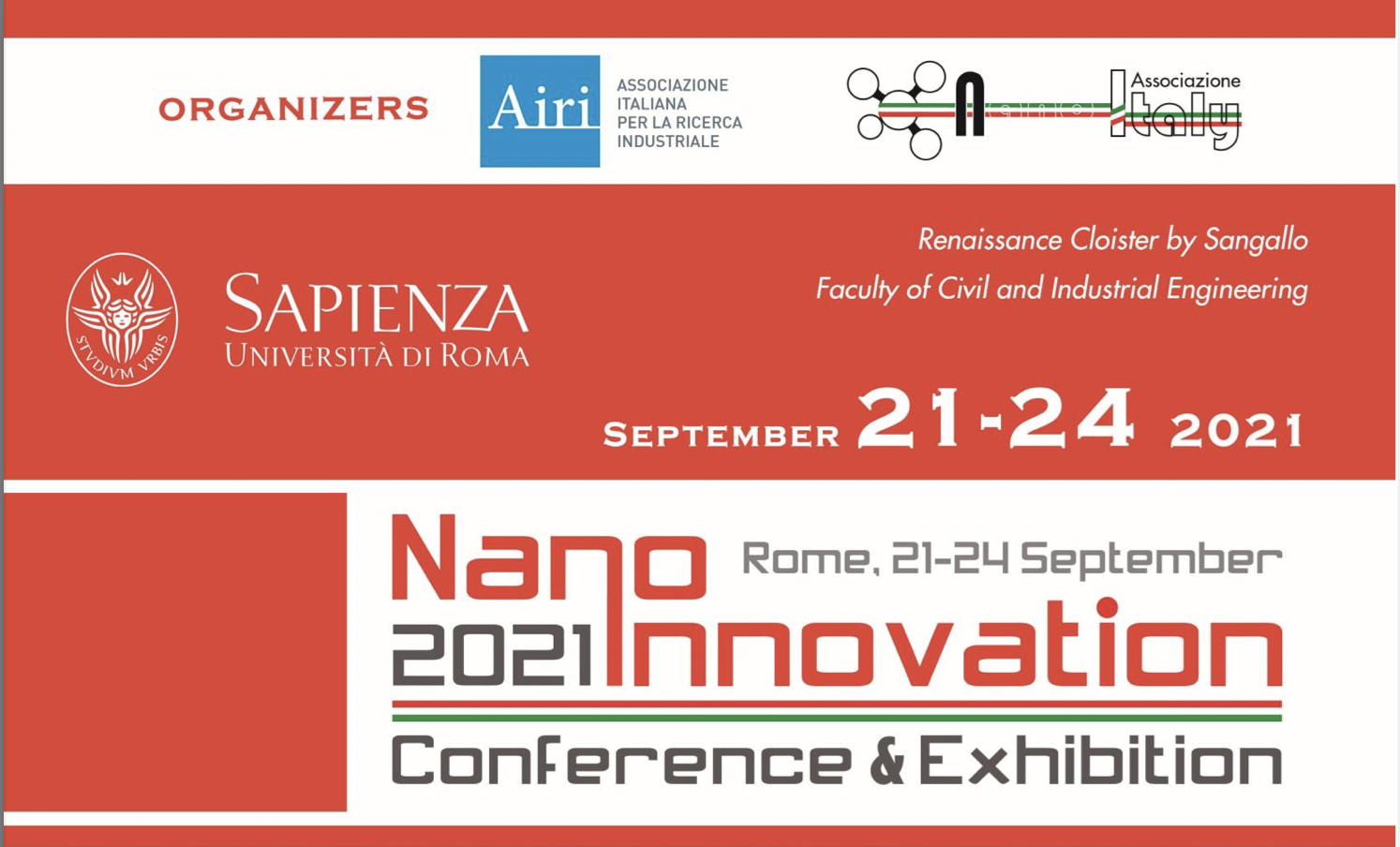 Nano Innovation 2021
21.09.2021 09:00 - 21.09.2021 18:00
Sapienza Università di Roma - Ingegneria
Postato da Amministrazione
Categorie: Sanità
Visite: 497
The sixth edition of NanoInnovation will be held in September, 21-24 in Rome, hosted again in the renaissance cloister by Sangallo at the Faculty of Civil and Industrial Engineering of "Sapienza" University of Rome.
NanoInnovation is a reference event for the wide and multidisciplinary community involved in the study and development of advanced materials such as nanotechnologies and in their integration with other enabling technologies (KETs) in all application fields.
The main purpose of NanoInnovation 2021 is to present to a wide and broad audience, state-of-the-art research, recent achievements and global trends in nanoscience and nanotechnology, as well as promoting cross-disciplinary interactions highlighting developments in this field of research. The conference aims to bring together leading academics, scientists, researchers and any professional operating in the field of nanotechnology in order to exchange and share ideas, knowhow and information.
The conference will place special emphasis on nanomaterials and their applications, nano-devices, nano-biotechnology, health and environmental safety, nanomedicine, nanotoxicology, transports, innovative and smart textiles, additive and 3D manufacturing, electronics, micro and nano-systems and much more. NanoInnovation has been following the international trends on Nanotechnology hosting all the aspects of the discipline from the classical aspects in materials science to the most innovative applications where the soft matter and the living matter are involved. As an example, the 2021 edition will focus the attention on the Life Cycle Assessment (LCA), a scientific method able to provide reliable information on the impact of technological innovation in the real world.
The conference has been conceived as a not traditional forum, having several purposes beyond the classical aspects of scientific dissemination. NanoInnovation is a forum where learning in which direction innovations are going.